It seems like we're a few weeks behind on this year's fall colors. Halloween has come and gone and here we are into November already. But we didn't really start to see a lot of color until the past week or so, and then suddenly, overnight it was a brilliant tapestry of color around the Old Mission Peninsula.
Also, I had one of those "Facebook Memories" pop up a few days ago – a video of Mom and I chatting at Orchard Creek Assisted Living two years ago. It was actually just a few months before she passed away, right before all heck broke lose with the pandemic (which … if you were ready to go, Mom, that was probably a good time to go!).
Old Mission Gazette is Reader Supported.
Click Here to Keep the Gazette Going.
Anyway, in our video chat two years ago, I mentioned to Mom that Dean and Ward (my brothers/her sons) still had 500 boxes of apples to get off the trees. This year, they are all done with apples. You just never know what each season will bring on the farm.
Here's a mish-mash of photos over the past few weeks – a few pics of apples, pumpkins, leaves and water, with a few sunflowers thrown in for good measure. And, of course, an island. As I post this today (Monday, Nov. 8, 2021), there's still lots of color out there, although the wind is whooshing them away.
See the captions on each photo for more details and locations. Here's a funny story – I had taken lots of photos of the Gorman's Halloween decorations during the day (first photos below), and when Tim and I went by there a few nights ago, I yelled, "Go back! There are witches on the barn!" They'd set it up so the witches' shadows were on the side of the barn. So creative!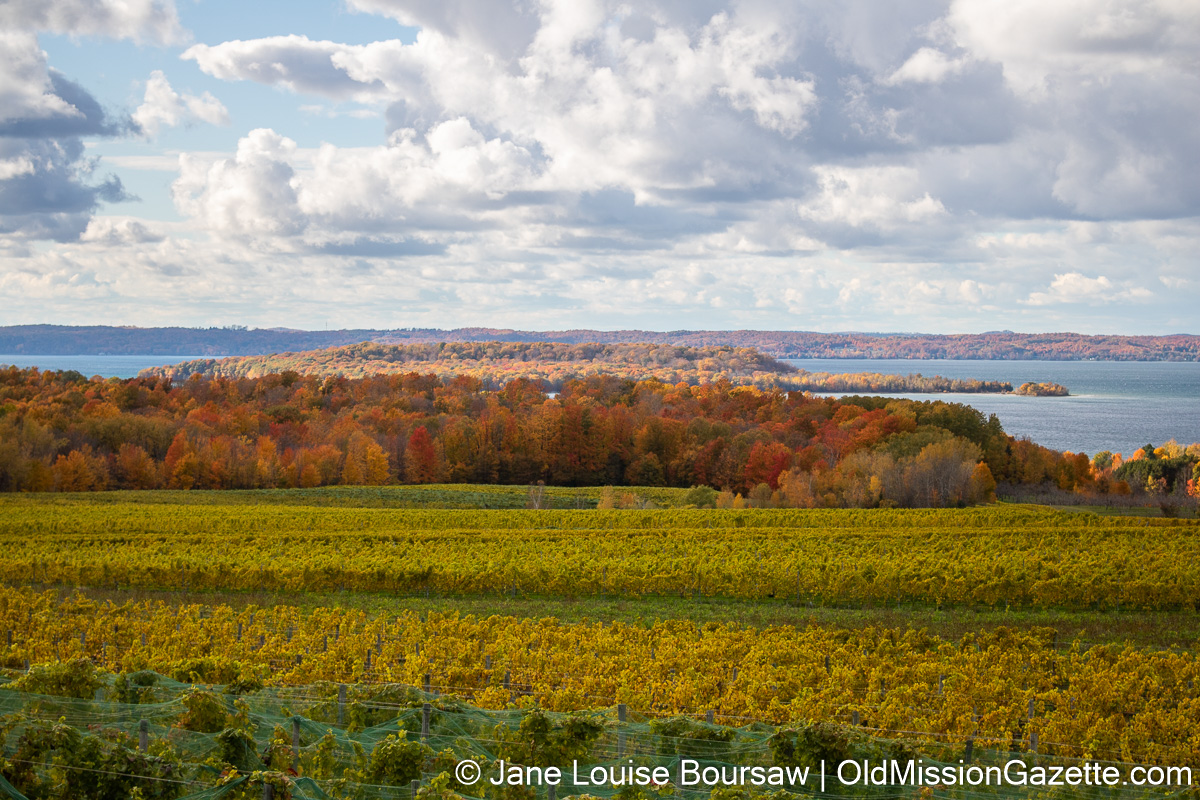 Also Read…