(Editor's Note: Carter's Compost, a beloved Traverse City business for many years, is now under new ownership on the Old Mission Peninsula. Read on for Megan Alexander's story about how she came to own the business, and how you can get some of this rich, earthy compost for your own yard and garden. -jb)
Carter's Compost was started in downtown Traverse City by 8-year-old Carter Schmidt on his bike, picking up scraps from the neighbors to compost in the back yard. Over the next ten years, Carter and his biking crew collected more than 47,000 pounds of food scraps – saved from landfills and made into finished compost! It is estimated that they biked more than 3,000 miles and sequestered some 20 tons of carbon from the atmosphere.
Old Mission Gazette is Reader Supported.
Click Here to Keep the Gazette Going.
In 2022, Carter graduated from high school, and the business was up for sale. To me it was a "calling" of sorts, and I could not let something so invaluable to the community be lost. I had recently moved back to Traverse City after many years away. I grew up on Old Mission and moved back to the Peninsula in late 2021.
As a Traverse City and Old Mission native, I have always been admittedly spoiled by our beautiful surroundings of water, forests, farms, orchards and vineyards. Composting is a way to have a broader impact on our area and strive to keep it as beautiful as when I grew up, for my son and future generations.
What Is Compost?
Composting, at its core, returns the nutrients and organic materials from food waste back into the soil to help more plants grow. Food scraps require a certain type of decomposition to break down and be used as compost. What we throw in the trash does not decompose in the same way as composting, and actually turns into methane gas instead of carbon-rich compost.
Carbon wants to live in the soil. It is a core nutrient for plant growth, and adding compost to the soil adds carbon, maintains moisture levels, and re-introduces tons of happy microorganisms to the soil surrounding plants' roots. I am going down a little rabbit hole with this, but it is really fun stuff!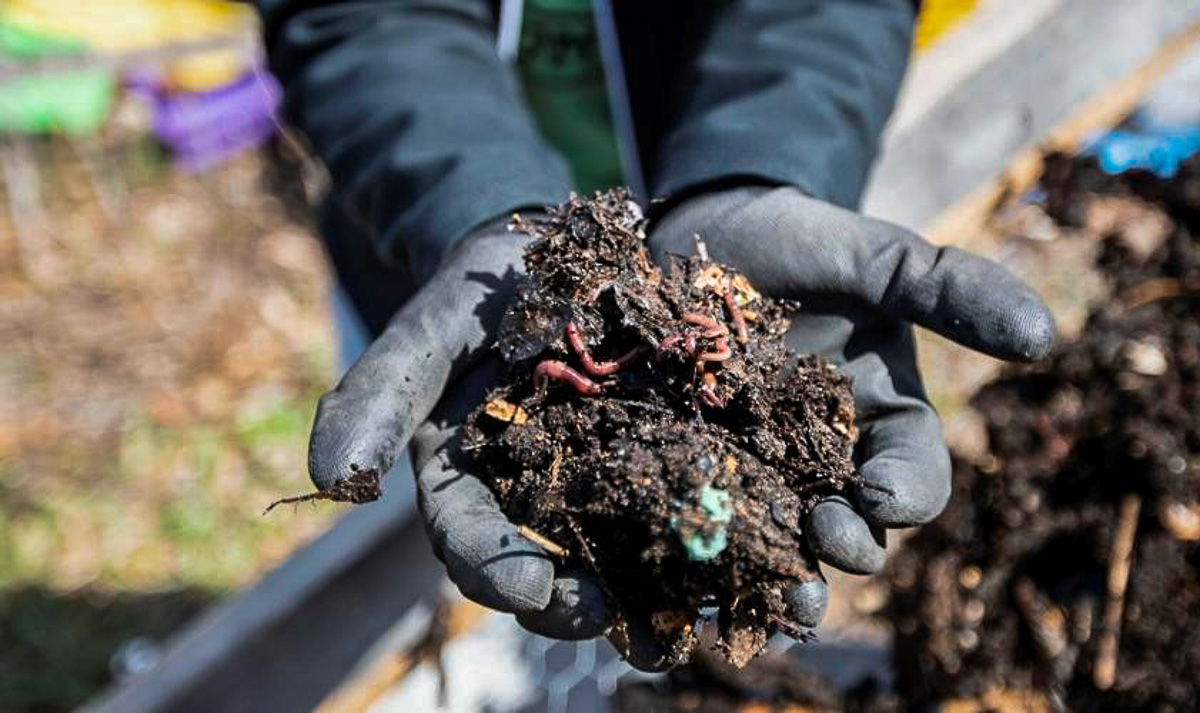 How You Can Get Involved
We have a new drop-off site at "Lightwell Lavender Farm" on Carroll Road. (This was previously "Lavender on Old Mission." The Parkers recently sold the farm to another OMP resident, Erin Hafeli, who is re-naming it to Lightwell Lavender Farm. Also follow them on Facebook here. -jb)
Carter's Compost subscribers (I call them Compost Champions) will be able to pick up an empty bucket from our new site, fill it up with household food scraps (think banana peels, apple cores, vegetable stems, eggshells, coffee grounds, tea, bread, pasta – no animal products or dairy) and dump the bucket at our site!
I will combine it with yard waste (leaves, grass clippings) and work it into fresh compost in a compost pile.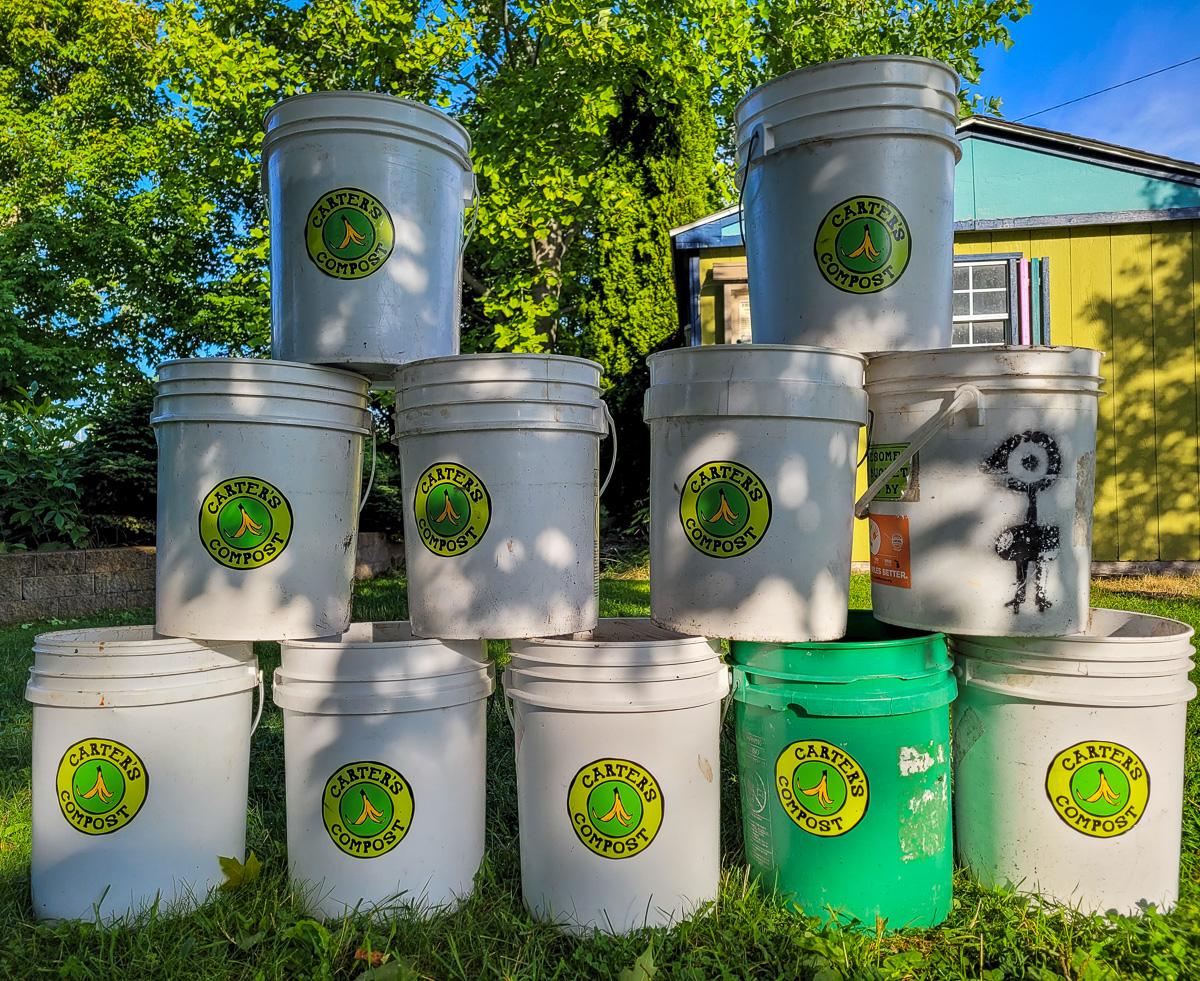 Old Mission Peninsula residents can sign up online at the Carter's Compost website here. Right now, our season runs from May 1 through October 31.
We are also on Facebook here and Instagram here. Follow these social media accounts to learn more about composting and stay up to date on local composting events.
I am extremely excited to bring this option to my homebase and share it with my neighbors on the Peninsula – and on a lovely lavender farm!
If you have any questions, feel free to email me, [email protected], and be sure to check out the Carter's Compost website for more info.
Compost on,
Megan